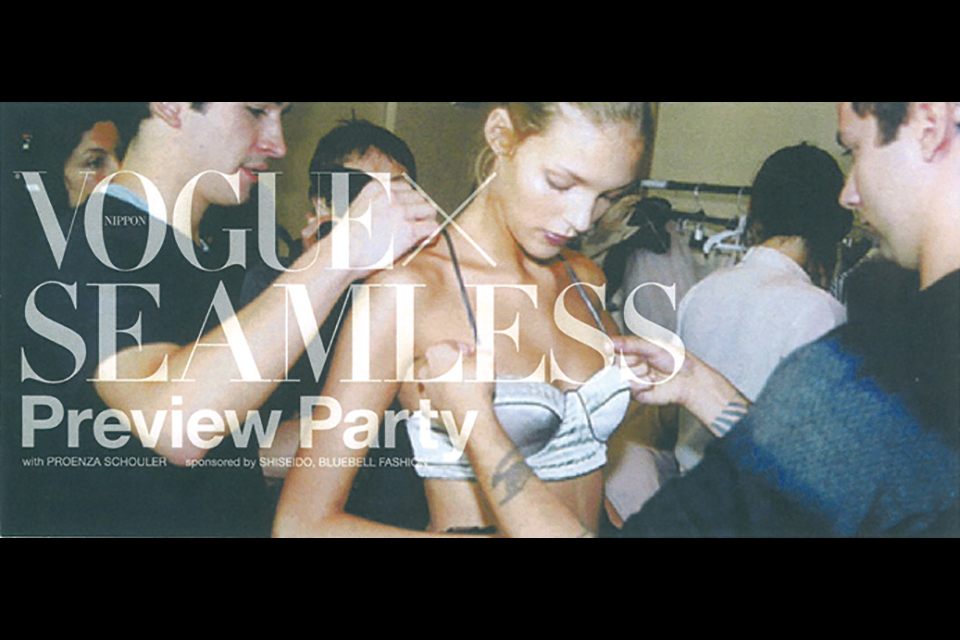 VOGUE Screening Event "Seamless"
with US Vogue + CFDA
Date:2006/4/25

Venue:
表参道ヒルズ スペースO

Contents:
2004年、アメリカファッション最高峰の賞である CFDA (The Council of Fashion Designers of America)ヴォーグ・ファッション・ファンド・アワードでグランプリを受賞した、PROENZA SCHOULERを追ったファッションドキュメンタリーフィルム『Seamless』(Directed by Douglas Keeve, 2005)のプレミアスクリーニングイベントをVOGUE JAPAN主催で開催いたしました。
PROENZA SCHOULERのJack McColloughとLazaro Hernandezも来日しました。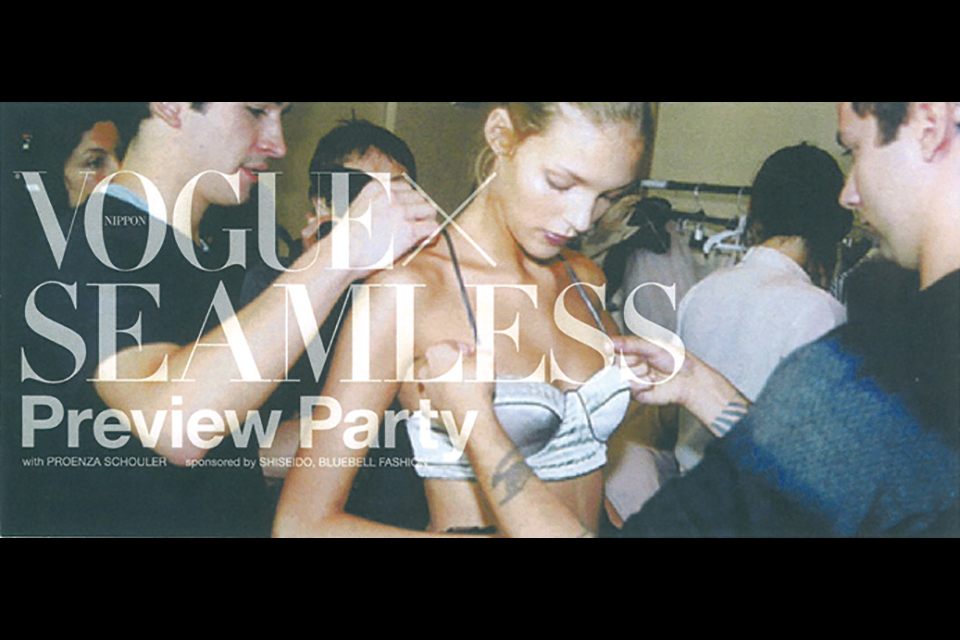 VOGUE Screening Event "Seamless"
with US Vogue + CFDA
Date:2006/4/25

Venue:
Omotesando Hills Space O

Contents:
A Premium screening event of the fashion documentary film "Seamless" ? directed by Douglas Keeve, 2005 - was hosted by VOGUE JAPAN. This is a film on PROENZA SCHOULER, who won the Grand Prix of the CFDA (The Council of Fashion Designers of America) Vogue Fashion Fund Award in 2004.
Jack McCollough and Lazaro Hernandez from PROENZA SCHOULER were invited to Japan to attend the screening.