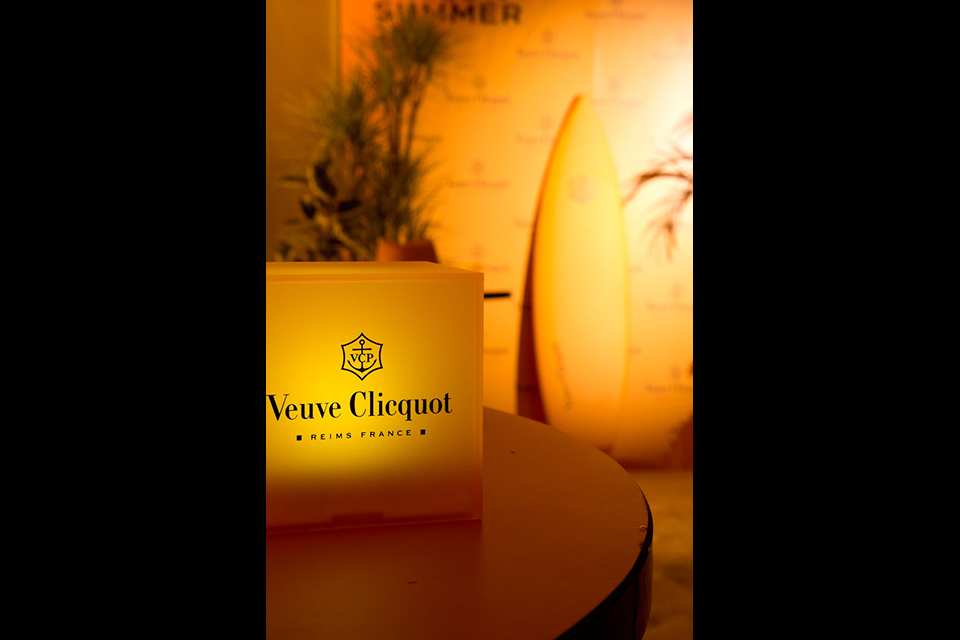 Veuve Clicquot YELLOW SUMMER 2012
Opening Reception
Date:2012/7/4(Invitation Only)
2012/7/7(Open to Public)

Venue:
BATSU ART GALLERY(表参道)

Contents:
表参道のBATSU ART GALLERYに突如、白砂のビーチが登場し、ヴーヴ・クリコ流の遊び心溢れるポップアップバーを期間限定でオープン。そのオープニングに文化人やメディア関係者300名をご招待してレセプションを開催いたしました。
エントランスでは、ヴーヴ・クリコオリジナルビーチサンダルを配り、一足早い夏をヴーヴ・クリコとともに体験していただきました。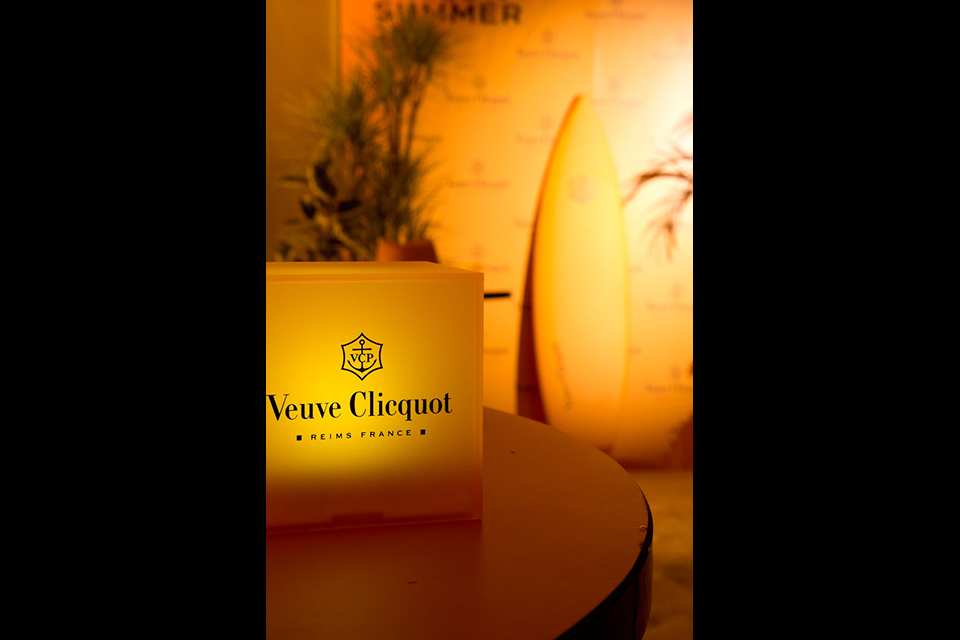 Veuve Clicquot YELLOW SUMMER 2012
Opening Reception
Date:2012/7/4(Invitation Only)
2012/7/7(Open to Public)

Venue:
BATSU ART GALLERY(Omotesando)

Contents:
A playful pop-up bar, YELLOW SUMMER 2012, of a white sand beach by Veuve Clicquot, was held at BATSU ART GALLERY in Omotesando. We organized a reception inviting 300 celebrities and Media people. We gave away original beach sandals by Veuve Clicquot at the entrance and the audience enjoyed a slightly early summer atmosphere that year.