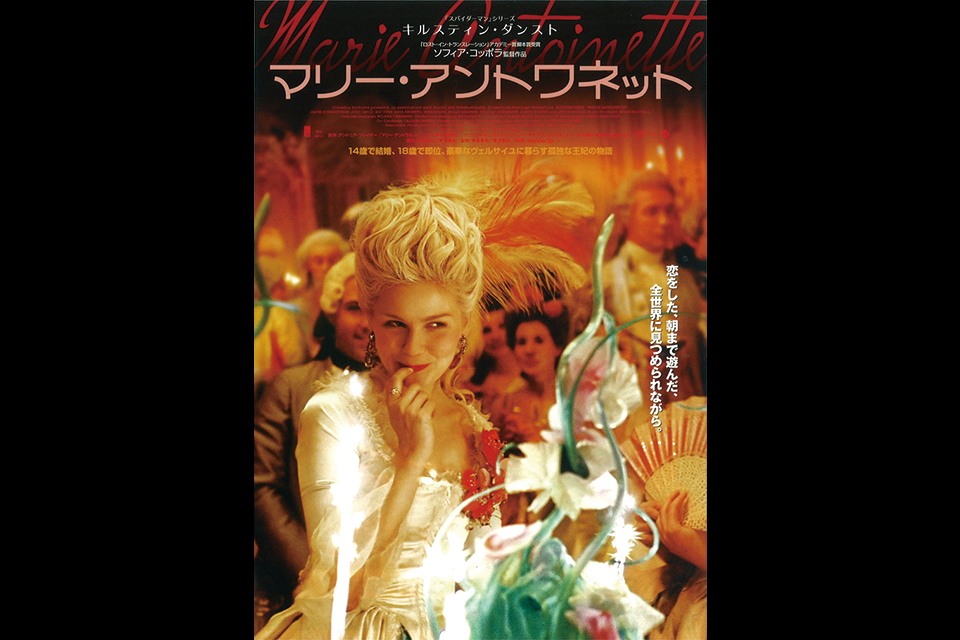 Sofia Coppola's "Marie Antoinette"
Costume Exhibition
Date:Opening(2007/1/11)
Exhibit(2007/1/13 - 1/28)

Venue:
Opening:Shotoku Kinen Kaiga Kan 1F Central saloon
Exhibit:Meiji Kinenkan "Emile"

Contents:
30 to 40 Costumes of Marie Antoinette from the motion picture "Marie Antoinette" ? directed by Sofia Coppola were exhibited at the Shotoku Kinen Kaiga Kan. The after event party was held at the Western Building inside the Meiji Kinenkan.