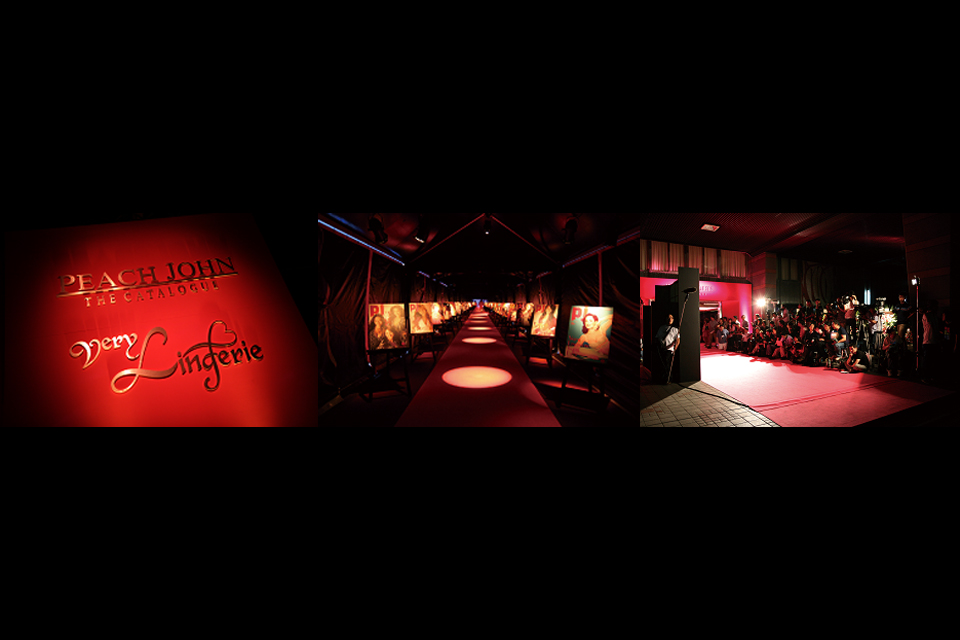 Very Lingerie PREMIUM PARTY
by PEACH JOHN feat. DITA VON TEESE
Date:2007/6/21

Venue:
National Stadium Special venue

Contents:
An internationally famous burlesque dancer, Dita Von Teese, visited Japan for the first time to attend the "Very Lingerie Week", hosted by PEACH JOHN. She performed 'Champaign Glass', 'Pink Feather' and 'Bird Cage' dances on the stage for everyone to enjoy.